• NEWS
- 14/11/2020
Piston Damp, the project by Jonas Groth (Apoptygma Berzerk) and Truls Jardar, has released their new single "Something In Me" which has remixes by Pegboard Nerds, Kleinmelker and yours truly. Check it out!
- 07/08/2020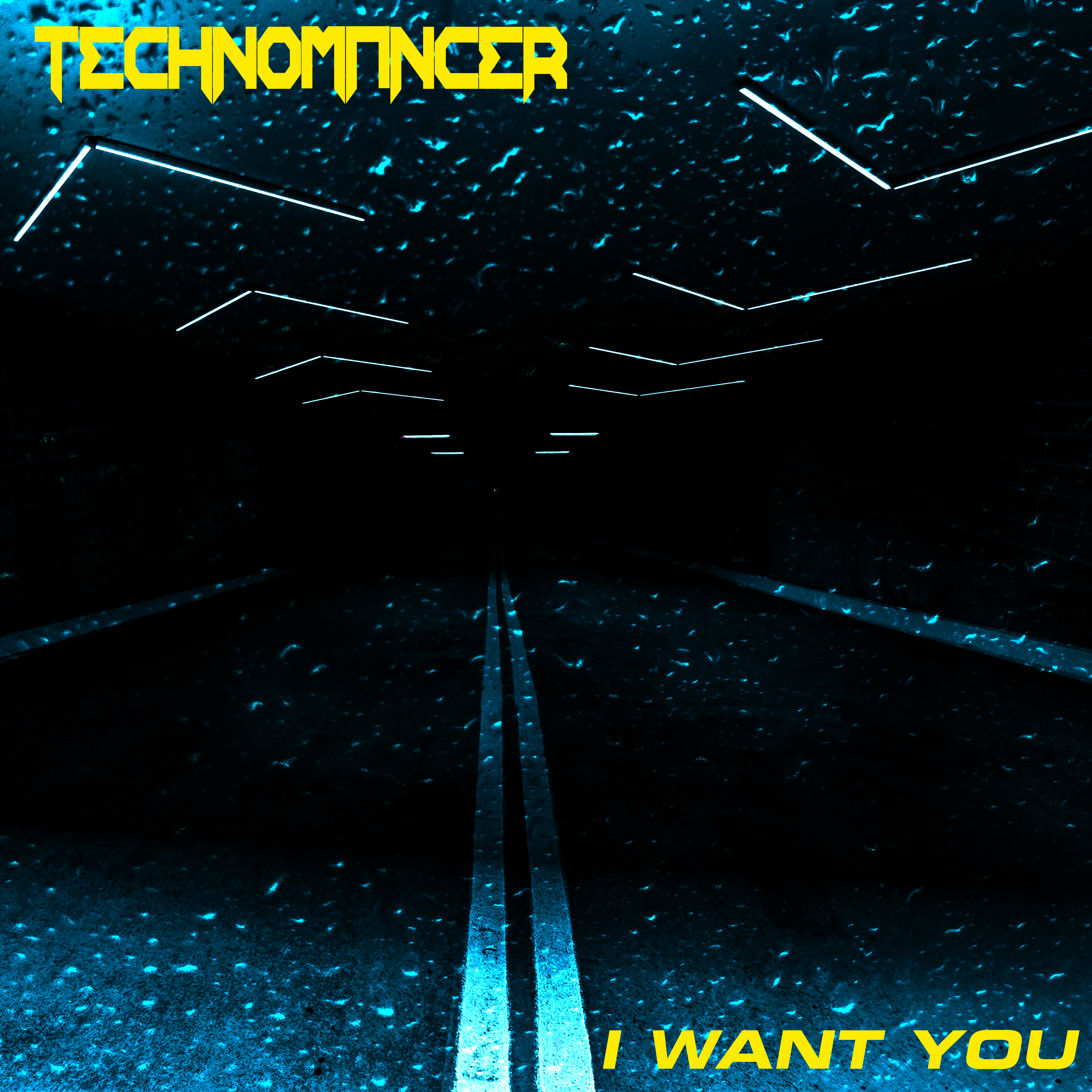 The second single from "HYPERFUEL" is now available for preorder. "I WANT YOU" features remixes by ECHO IMAGE, BOUNCE DADDY and ZONE TRIPPER and can be listened to and preordered from the official Bandcamp. Vocals were recorded and produced by Jonas Groth (Apoptygma Berzerk, Piston Damp), who also supplied some "oooh" backing vocals. The new album is almost done and I am extremely excited to show it. STAY TUNED!

[ALYXX]
- 21/09/2019
Technomancer will be playing live supporting SUPERCRAFT at Feelgood, Halden in Norway on October 26th 2019. More info at https://www.facebook.com/events/1143752785819827
- 02/06/2019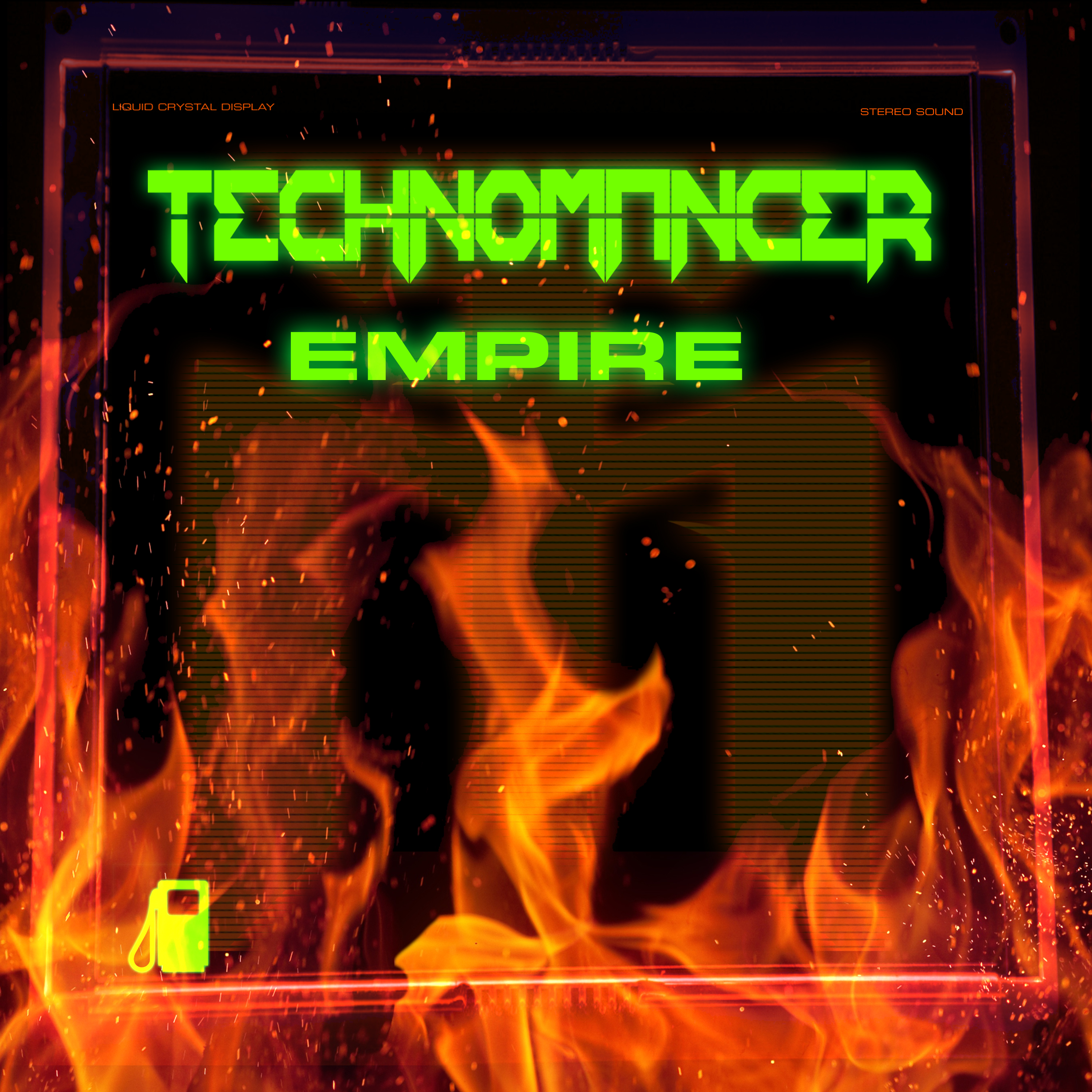 EMPIRE, the first single from the upcoming album "HYPERFUEL" was finally released on May 31st and is now available on all major platforms! Check out the shop to find where you can buy it!
- 01/05/2019
The first single from the upcoming album, EMPIRE, is now available for preorder on the Bandcamp page. The single, which is a full 5-track EP contains remixes by SUBSTAAT and LABORATORY 5 as well as an exclusive b-side. The vocals have been recorded and produced by Jonas Groth and the EP has been mastered by Carlos Perón. Empire was also co-produced by Per Aksel Lundgreen aka Angst Pop and is coming out on May 31st 2019! It's also available as a vinyl style CD-R for those who want a physical format! Preorder now!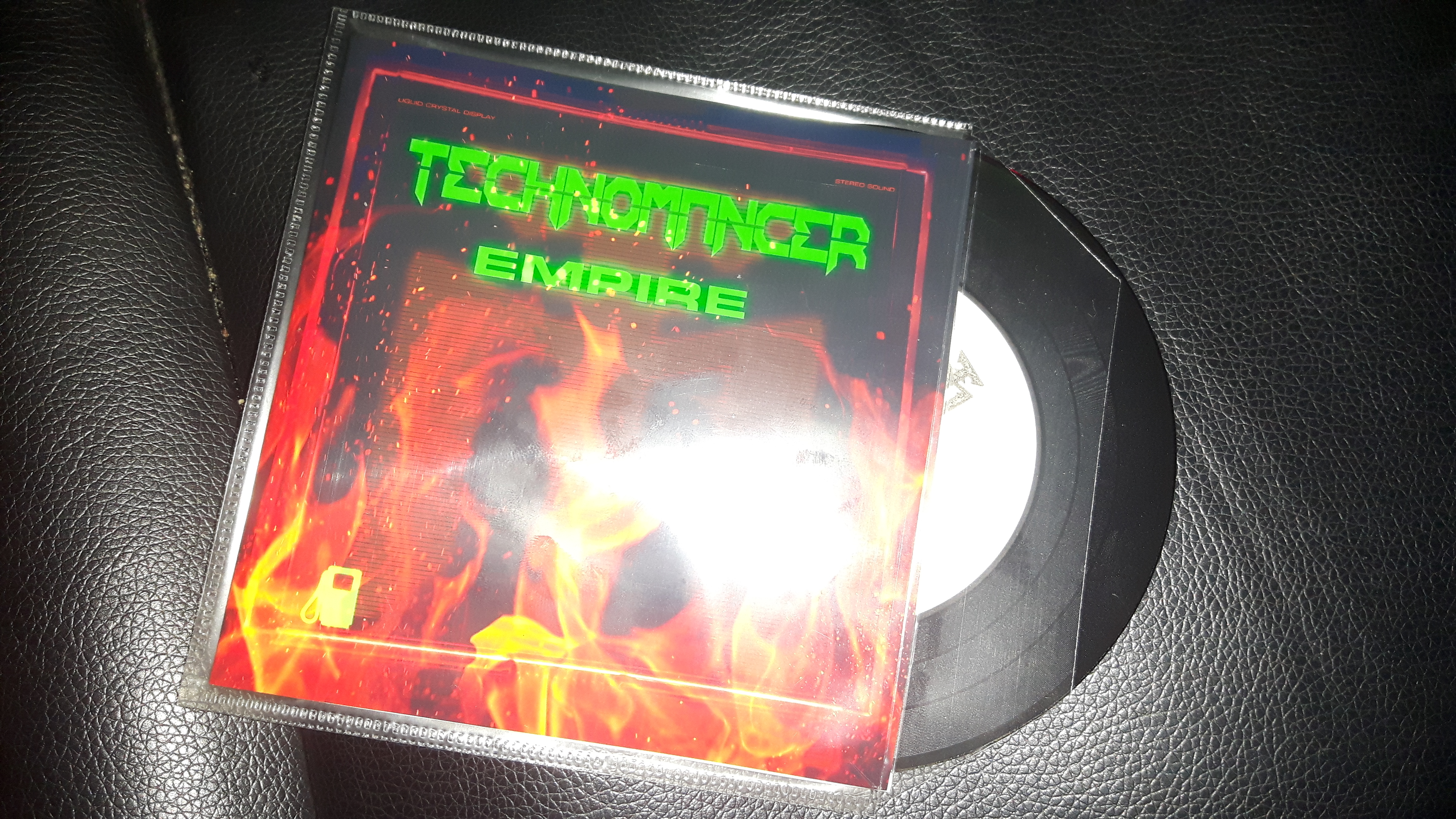 - 03/01/2019
Happy new year!
A lot of things are in the pipeline for the new year. First off, the new TECHNOMANCER album "FUEL FOR THE WASTELAND" has been in the works since 2013 and this year I will be working on getting it completed. Secondly, LABORATORY 5 will be finally releasing new material. In addition to our new single "REFLECTIONS OF YOU" which is coming out now in January we are working on a brand new album, our biggest yet.
And there's also a new ZONE TRIPPER album out called THE FORSAKEN LAND. If you haven't already, check it out at the new ZONE TRIPPER Bandcamp page!
- 22.07.2018
Over 10 years ago, I got in touch with another furry artist on FurAffinity, who went by the name Razzberri. He released music for free there, and one of the songs he released around 2006 or so while I was still starting out as an artist, was this one, originally titled "Singing Our Song Tonight". Ever since I heard it, it has remained one of my favourite songs, but unfortunately he later deleted all of his work off FurAffinity and disappeared without a trace. He set up a Facebook page under his actual name "James Brady" but this one also seems to have disappeared. My version of James' song, now retitled "If Only You Could Hear Me (Singing Our Song Tonight)" is now available for free on the Esotheknus Electronic Device Vol. 1 compilation. So wherever you are, James, this song is for you. If only you could hear the people in the street singing your song tonight...
- 15.06.2018
"The Outsider EP" is now out on all major digital platforms worldwide as well as our Bandcamp store. Check it out now!
- 04.06.2018
We are proud to announce our new EP "The Outsider EP" which features a guest appearance by none other than Stephan Groth of Apoptygma Berzerk, and Per Aksel Lundgreen (Apoptygma Berzerk, Angst Pop, Cronos Titan) on 2 tracks. 2 of these tracks have been previously released on tribute compilations, so this is the first time they are being released on their own, together with 2 new tracks. You can already preorder the EP as well as check out the brand new track "Puppets" with Angst Pop and Stephan Groth of Apoptygma Berzerk here.
- 09.03.2017
Celebrating our 5 year anniversary as a production duo, Technomancer & Angst Pop are finally releasing a collection of what we consider our best remixes. Here you will find artists that include Die Krupps, Apoptygma Berzerk, Nitzer Ebb, Anne Clark, Robert Marlow, Naked Lunch, Page, Touching The Void, Shatoo, Clockwork Orange, Attrition and a whole bunch more. The 28-track collection spans our remix work from the beginning in late 2011 until today.
Releases March 17th on Bandcamp, iTunes, Spotify, Amazon, Apple Music and several other digital services.
Pre-orders available on Bandcamp NOW with 3 tracks available instantly. Check it out!
- 30.01.2017
Upcoming live dates for ZONE TRIPPER:
18/02/2017 at Sarpsborg Scene/Folkets Bar in Sarpsborg, Norway with GLENN MAIN and CRONOS TITAN
https://www.facebook.com/events/1411632475515866/
22/04/2017 at Revolver, Oslo with NORTHBORNE, RED 7 and OSLO SYNTH BAND
https://www.facebook.com/events/1635873796678973/

See you there!
- 17.01.2017
Brand new interview with my label manager, stage companion and great friend Per Aksel Lundgreen. Check it out!
http://snoozecontrol.be/interviews/6559/
- 15.12.2016
PATH OF DESTRUCTION and SYSTEM FAILURE CD's are off by -$5 until December 22nd! Includes free shipping and digital download if you buy from my Bandcamp page!
- 17.11.2016
RJD will be playing live as ZONE TRIPPER at Sarpsborg Scene 22nd December 2016 together with Glenn Main and Cronos Titan. More info @ https://www.facebook.com/events/1169587839773222
- 21.05.2016
Unfortunately the TECHNOMANCER feat. ANGST POP gig in Töcksfors has been cancelled due to health issues. Technomancer will focus on getting ready for the next album and hopefully will be better soon! We'll keep you updated!
- 12.02.2016
TECHNOMANCER feat. ANGST POP will be playing live in Töcksfors, Sweden together with MACHINISTA and VISION TALK on 28/05/2016!
More info @ http://www.80talsparty.se/
- 13.12.2015
The debut EP from my italo/space synth side project ZONE TRIPPER called "VOYAGER" is now finally available physically on CD! Printed on old school vinyl style CD-R's, it is currently available via Bandcamp at http://technomancer.bandcamp.com/album/voyager or via DIscogs at http://www.discogs.com/sell/item/297079077
- 23.08.2015
Thanks to everyone who showed up at Fredrikstad Musikkverksted's Mini-Festival at St. Croix yesterday! Photos from the gig have been published at our Facebook page and on this website in the Photos section and more will be coming... ;)

- 16.08.2015


After spending 2 weeks in the studio of St. Croix-Huset, Fredrikstad, I've produced a 4-track EP under my Zone Tripper side project. Titled "St. Croix Sessions", the EP is in a more minimal style than my previous Zone Tripper work but still is heavily rooted in the 80's and influenced largely by Kraftwerk, Carpenter and Vangelis.
Pre-listen and buy the EP here: https://technomancer.bandcamp.com/album/st-croix-sessions

Also, Technomancer feat. Angst Pop will be performing live at Fredrikstad MusikkVerksted Mini-Festival at St.Croix-Huset, Fredrikstad, Norway August 22nd together with a large list of other local artists as well as Spektralized who did a remix on the Path of Destruction EP! More info can be found at https://www.facebook.com/events/1473432952947538

- 06.06.2015
The new EP "AUTOMATIC" from my side project Laboratory 5 is out now on Sub Culture Records!
Check out the samples below (Epilepsy warning):

The EP can be found at Bandcamp, iTunes, Spotify, Amazon and several other places!
Get psyched!
- 19.05.2015
"UNFORGOTTEN RHYMES - A TRIBUTE TO PSYCHE" releases on 23/05/2015 and Technomancer will be contributing with a cover of "THE OUTSIDER",
co-produced by Per Aksel Lundgreen/Angst Pop and mastered by Martin Bowes/Attrition.
Check out the music video below!
The album can be preordered at https://psyche.bandcamp.com/album/unforgotten-rhymes-a-tribute-to-psyche


- 26.03.2015


On Saturday March the 28th, Technomancer and Angst Pop will be playing live at the Synth Vulcano Festival at Vulkan Arena in Oslo.
For more information please visit the event Facebook page: https://www.facebook.com/events/625466434246388/
We hope to see you there!
> 28.01.2015
Important announcement!
On YouTube, the previous Technomancer account now belongs to Sub Culture Records as a whole and a new channel has been set up for exclusively Technomancer content: https://www.youtube.com/c/TechnomancerNorway

Make sure to subscribe and share the link, thank you for your support!
- 05.01.2014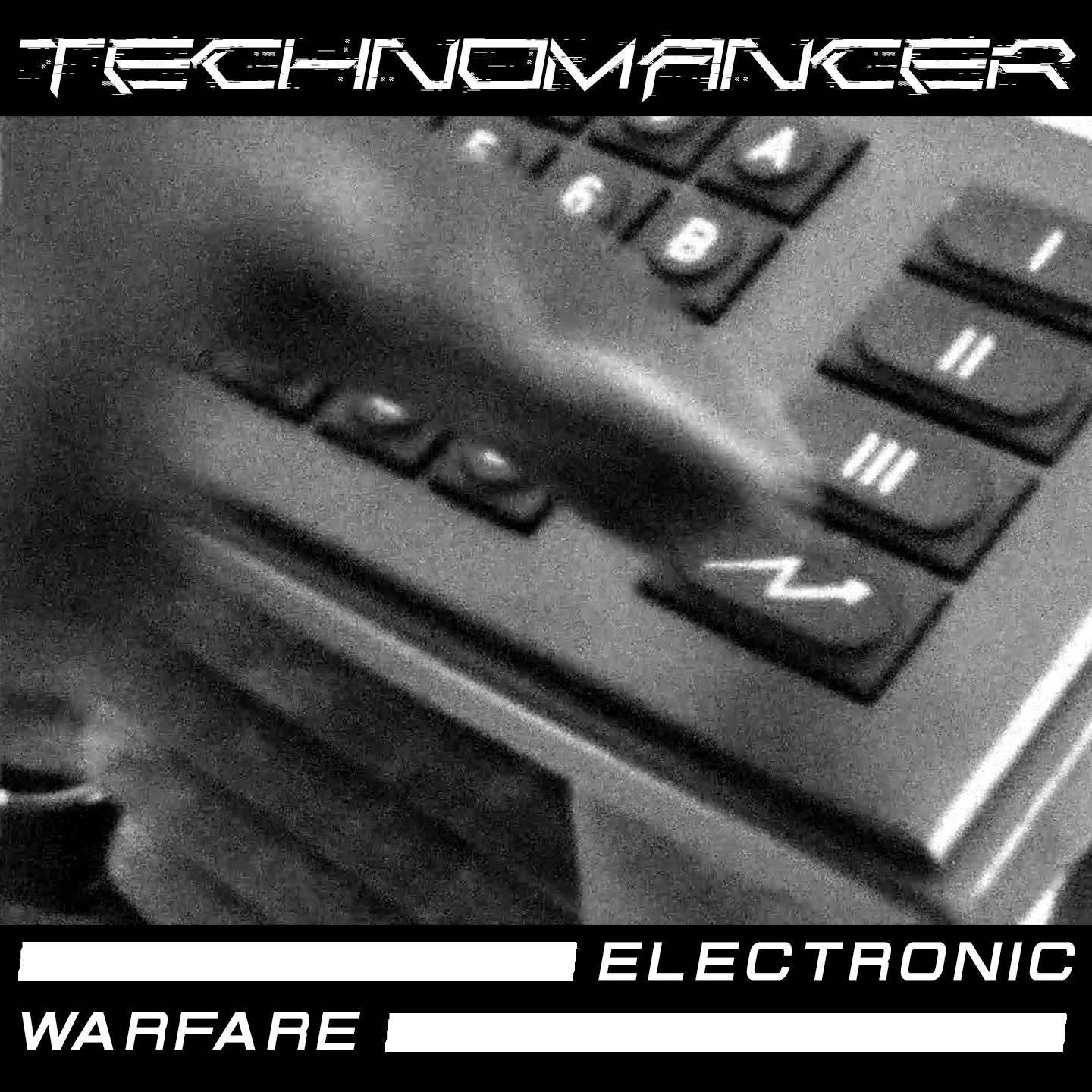 Kicking off the new year with the fourth and final single from SYSTEM FAILURE
ELECTRONIC WARFARE featuring ANGST POP includes a brand new 2015 version
as well as the album version and exclusive demo versions

Also make sure to check out the official video: https://www.youtube.com/watch?v=b_rXipfmRic
- 30.07.2014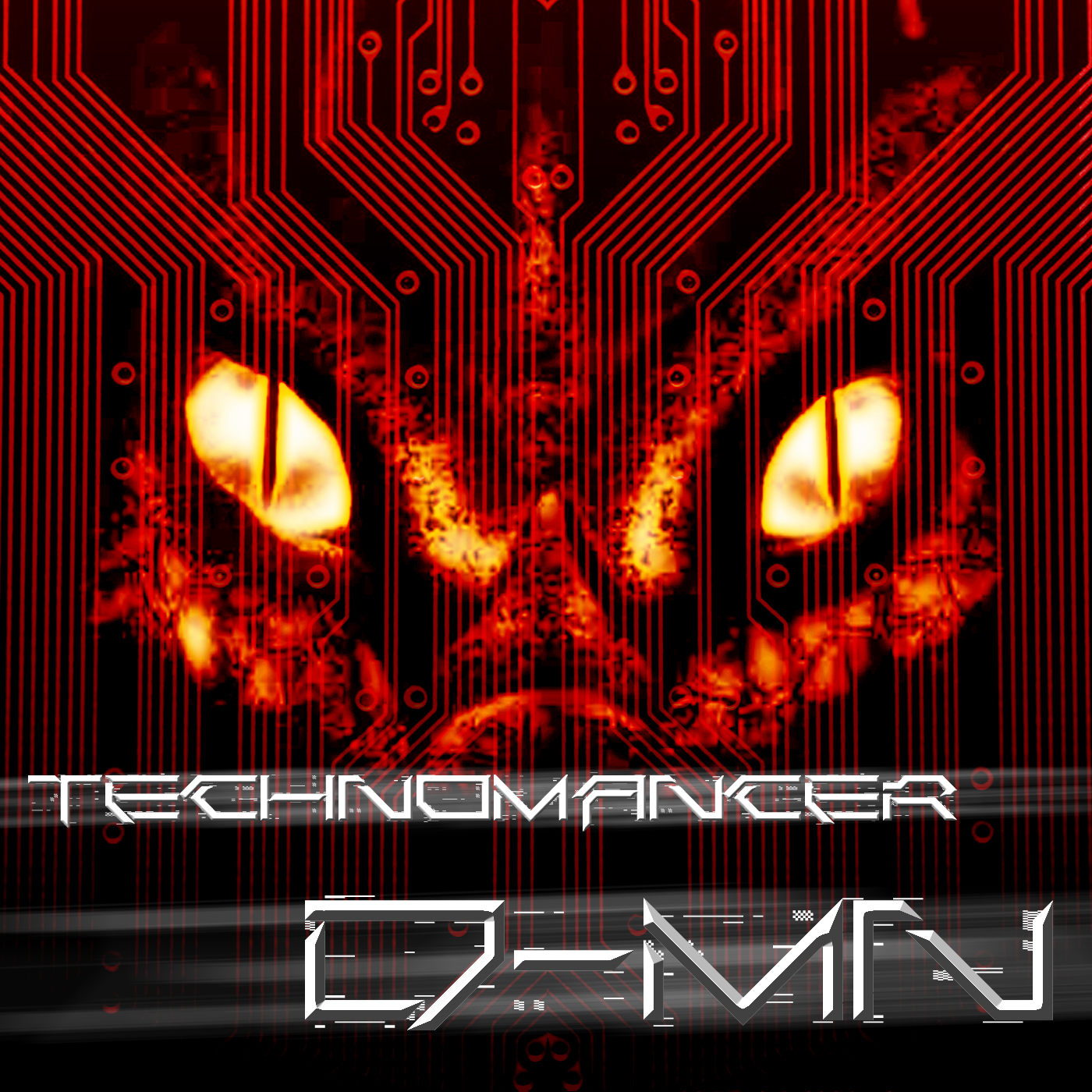 The new single "D-MN", the third from the debut album "SYSTEM FAILURE" will be out digitally on 08/08/2014 from Sub Culture Records.
Co-produced with Per Aksel Lundgreen (Apoptygma Berzerk, Angst Pop, Cronos Titan, Chinese Detectives, Shatoo), it will also feature an exclusive single remix by Carlos Perón (Yello).

Check out the single version here: https://www.youtube.com/watch?v=5Unr_JNEYMg
- 14.07.2014


"AWAKE IN THE DARK", the new album from the Technomancer side project LABORATORY 5 is out now!
"Awake In The Dark" is the duo's second album, following the release of their official debut release "Rise Of The Machines" in 2012. Carrying on their signature drumstep style, the album delves deeper into exploring hardcore beats and deep basslines. Once again Lab5 have loaded their guns and are locked and loaded for a full on electro assault! Brace yourselves for the ride!

Album preview: https://www.youtube.com/watch?v=8ILWPX-7ivc

Available at:
Bandcamp: http://lab5.bandcamp.com/album/awake-in-the-dark
iTunes: https://itunes.apple.com/album/awake-in-the-dark/id897174203
Spotify: http://open.spotify.com/album/2mEyXTZqIPBZ83otoWj2sa
WiMP (Norwegian): https://wimp.no/wweb/album/32166394
Klicktrack: https://shop.klicktrack.com/437482
Last.FM: http://www.last.fm/music/Laboratory+5/Awake+In+The+Dark

More places will be available soon!

Stay tuned!
[rjd]/tm
- 06.06.2014


HORIZON, the debut album of the Technomancer side project ZONE TRIPPER is out today!
The project pays homage to the late 80's space style of synth and is largely instrumental though very catchy and danceable!
Retro beats and analog synth sounds are a staple of this project.
You can buy the new album at Bandcamp or about 70 other online retailers, or stream it on Spotify!
Enjoy!

[rjd]/tm
- 02.06.2014
The site has now been redesigned substantially to symbolize a new era for Technomancer. Expect new and exciting things to come.

On closer news, the debut ZONE TRIPPER album "HORIZON" will be released on 06.06.2014 by Sub Culture Records digitally. No physical release is planned at the moment. ZONE TRIPPER is a side project by TECHNOMANCER, exploring retro sounds and beats ala LaserDance mixed with modern production.
More info> http://www.facebook.com/zonetrippersynth

A new TECHNOMANCER single is also in the works, more news on that to come...

Stay tuned!
[rjd]/tm